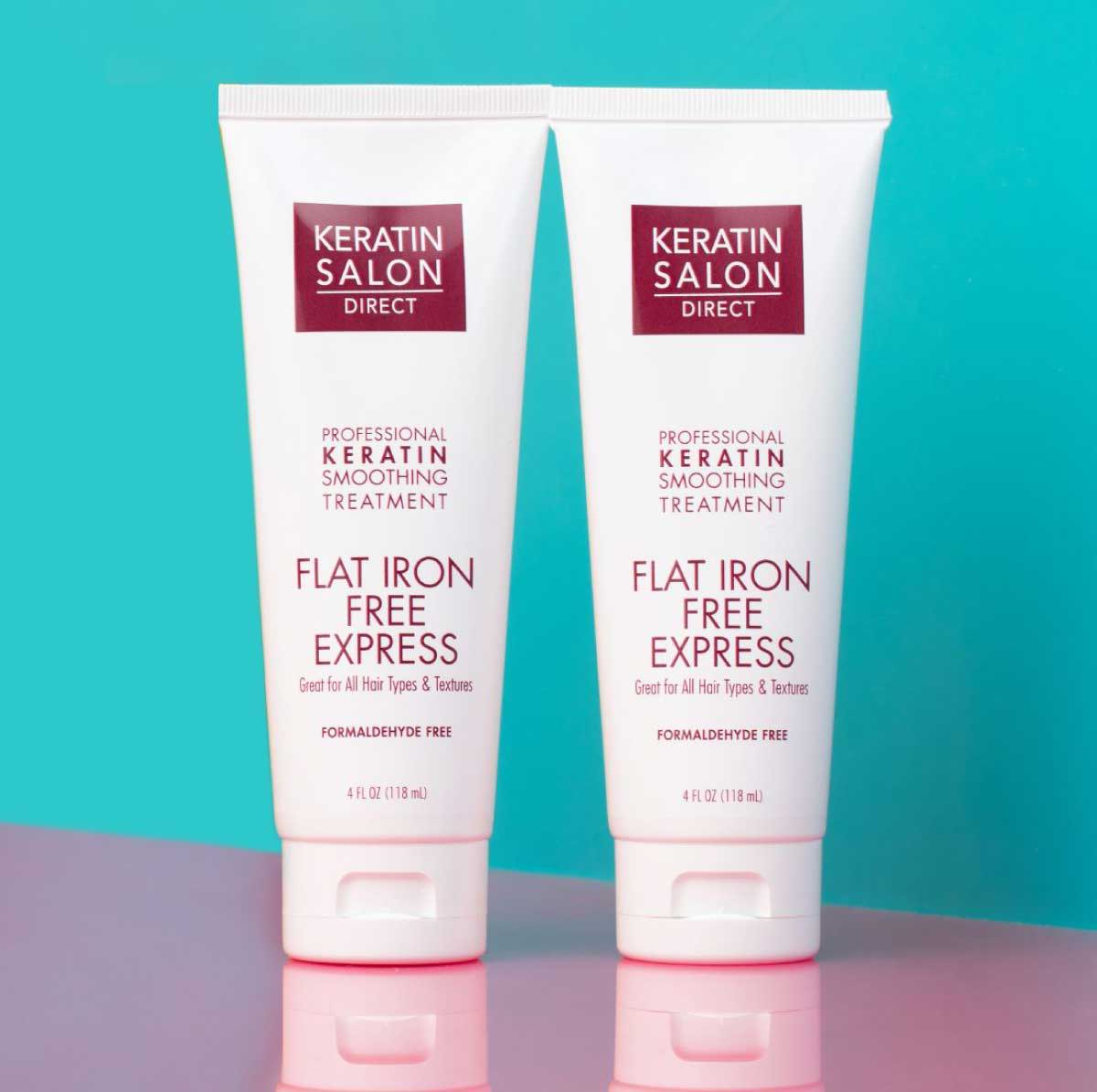 Two Flat Iron Free Express Smoothing Treatments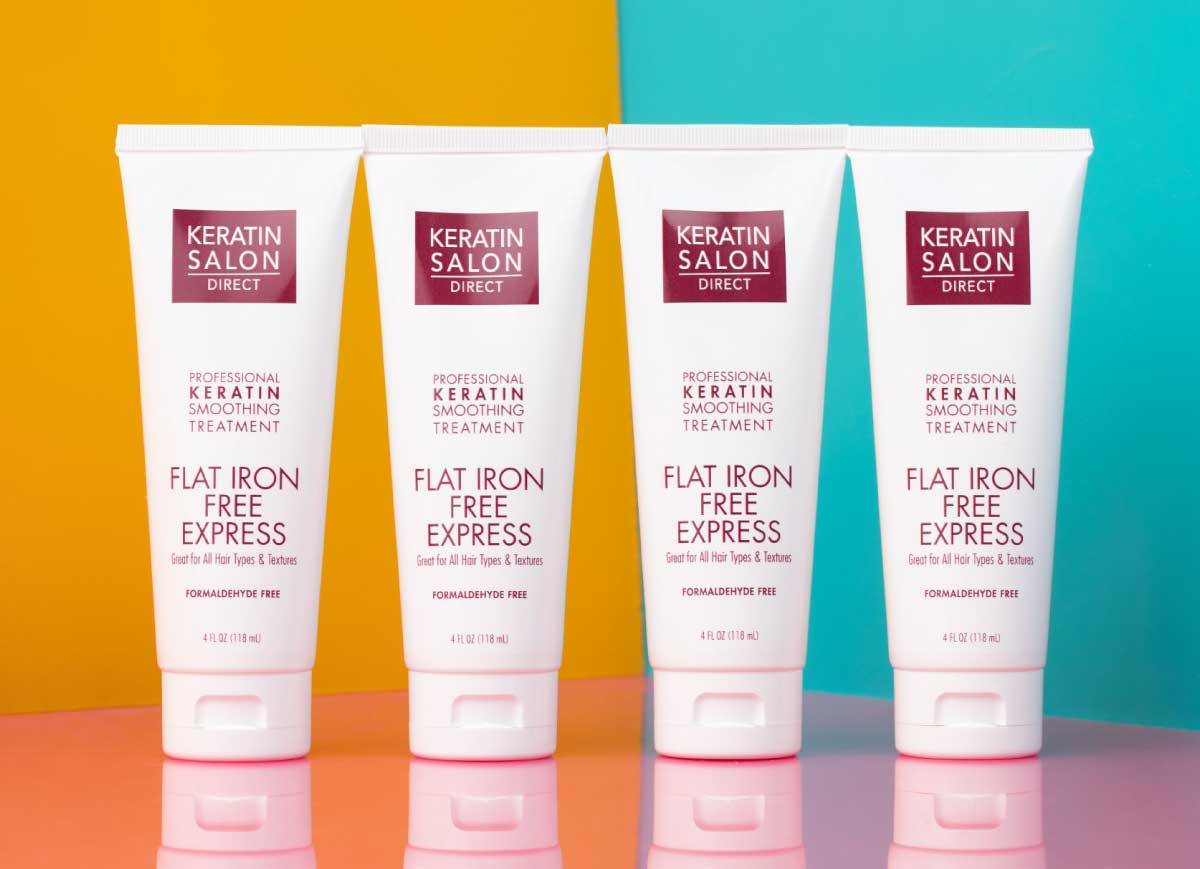 BUY MORE AND SAVE!
Save $120 when you buy four treatments.
KSD Flat Iron Free Express smoothing treatment provides comparable results to traditional salon Brazilian-type keratin treatments when it comes to reducing curl & wave, removing frizz and smoothing hair – but without the harmful chemicals AND without a flat iron! And, because Keratin Salon/Direct smoothing treatments work from the inside out to strengthen and fortify hair, with Keratin Salon/Direct hair is not only smoother and straighter, but also healthier looking and more manageable. Go from straighter to curls and back again at any time.
One 4 oz Treatment
2 year shelf life

FABULOUS RESULTS THAT LASTS THREE MONTHS!
This keratin treatment is absolutely amazing! It works better and lasts much longer than any salon treatments (Brazilian Blowout, Keratin, Cezane) I've had for $250-$300. The Black Friday sale made it even better.

LOVE
Love this product!! I'm allergic to the chemicals in a Brazilian blowout but not with Keratin Salon Direct ❤️ And I get the same results!

GREAT PRODUCT, NO DAMAGE AND REALLY WORKS!!
This product really works! I was nervous to do it because I get a brazilian every 3 months. I only left it on for 30 min because I have a lot of baby hairs growing back from covid and was nervous about possible damage, however, I should have left it on longer per the instructions. It's been close to 2 weeks and no damage. My hair looks and feels healthy and is so easy to straighten! Next time I will leave it on longer and start at the roots where my naturally very curly and frizzy hair is the hardest to straighten.

IT REALLY WORKS GREAT!
I've spent a fortune on Brazilian Blowout and salon Keratin Treatments. So time consuming and expensive! This product is easy to use at home and you truly can wash your hair the next day! Now, I look forward in seeing how long my hair stays smooth before needing another. I'm delighted in the result!

WORKS WELL!
I have been getting the Brazilian treatment for a couple years and wanted something with less chemical - this treatment has worked really well as an alternative! Hair is much more manageable again.

I HIGHLY RECOMMEND
The product was easy to use and gave me great results! Worth the money. I will never do a brazilian blowout again.

AT HOME KERATIN
Easy process, smooth hair. Not as flat as Brazilian blowout, which is a plus. Time will tell as to how long before another treatment is warranted. Very happy.

GREAT PRODUCT!!
I love this keratin treatment. It was relatively easy and quick, and the result was fantastic!! I've done Brazilian blowout in the past but it cost $300 for one treatment and it lasted only a month or so...... This treatment is way more much worth the money I paid and I know that I would not go back to a hair salon for Brazilian blowout anymore. I love this product and I would highly recommend if you want beautiful silky hair.

FLAT IRON FREE EXPRESS
Loved it. I tried it for the first time and it was easy to use and the results were great. Definitely my go to for frizzles hair.

BLEACHED-FRIZZY-DAMAGED HAIR
My hair are bleached, frizzy and damaged! I did the first treatment and the results are perfect! Also, I did the first wash and my hair are still the same. It actually works! Thank you 😊

AWESOME PRODUCT
Does exactly what it says it will do. Second time using and definitely will purchase again.

IT WORKS!
Believe it or not, this product works as well as salons if not better! I wouldn't have believed it. I'm not a hairdresser and I do not have great skills. But this is easy to use and really does make your hair frizz free. I blow dry and then curl my hair. The curl stays and lasts and there is no frizz at all. This is worth every cent!
Try Keratin Salon/Direct and fall in love with your hair.

Apply yourself at home using the simple instructions provided in your kit.

Our formulation is free from formaldehyde and other dangerous chemicals.

We'll keep you looking your best & save you 75% on in-salon pricing.

If you are not completely satisfied, return your tube for a full refund, even if its empty.

Enjoy smoother, softer, silkier, more manageable hair for months.
Smoother, straighter, softer, frizz-free hair.
Our smoothing treatment penetrates deeply into the hair strand to infuse a unique blend of keratin, botanical extracts and vitamins, resulting in smoother, softer and more manageable hair. It's formulated to work on all hair types as well as colored hair.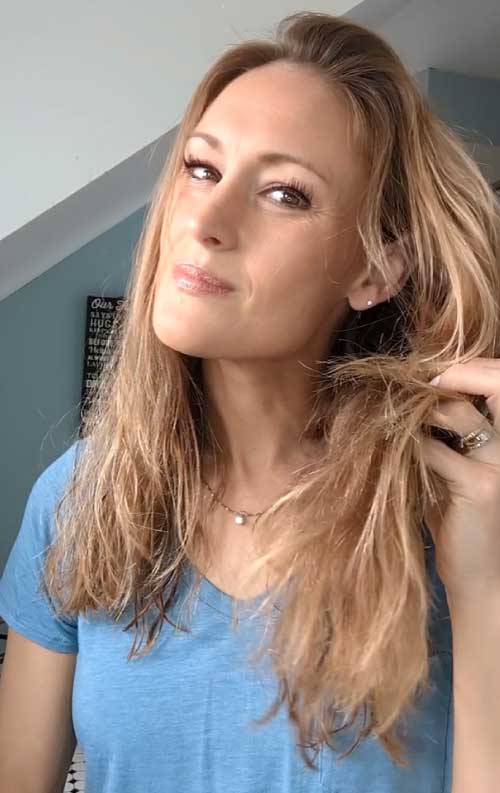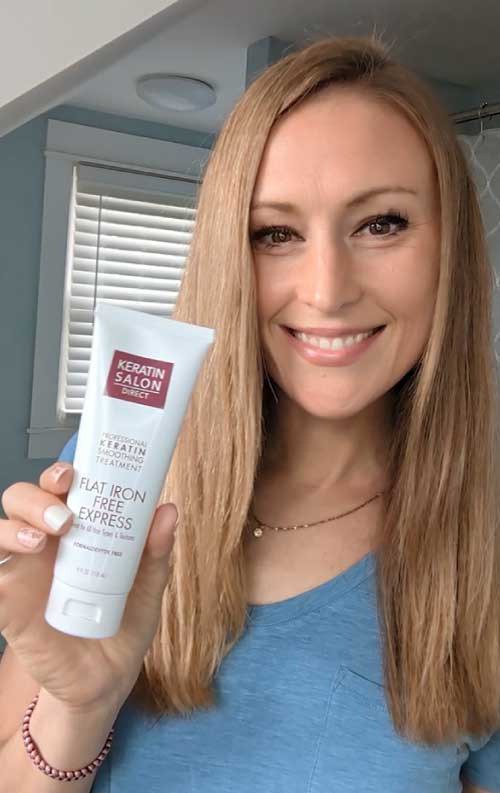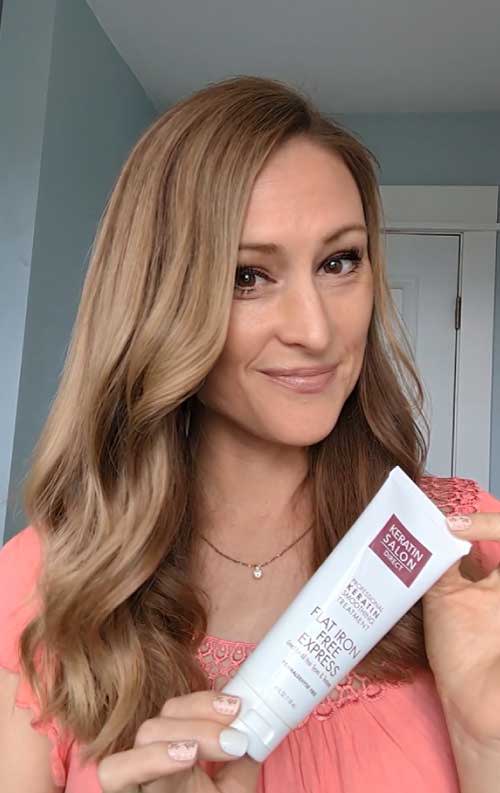 After treatment, wear in any style you choose. Go from smooth to curls and back again at any time.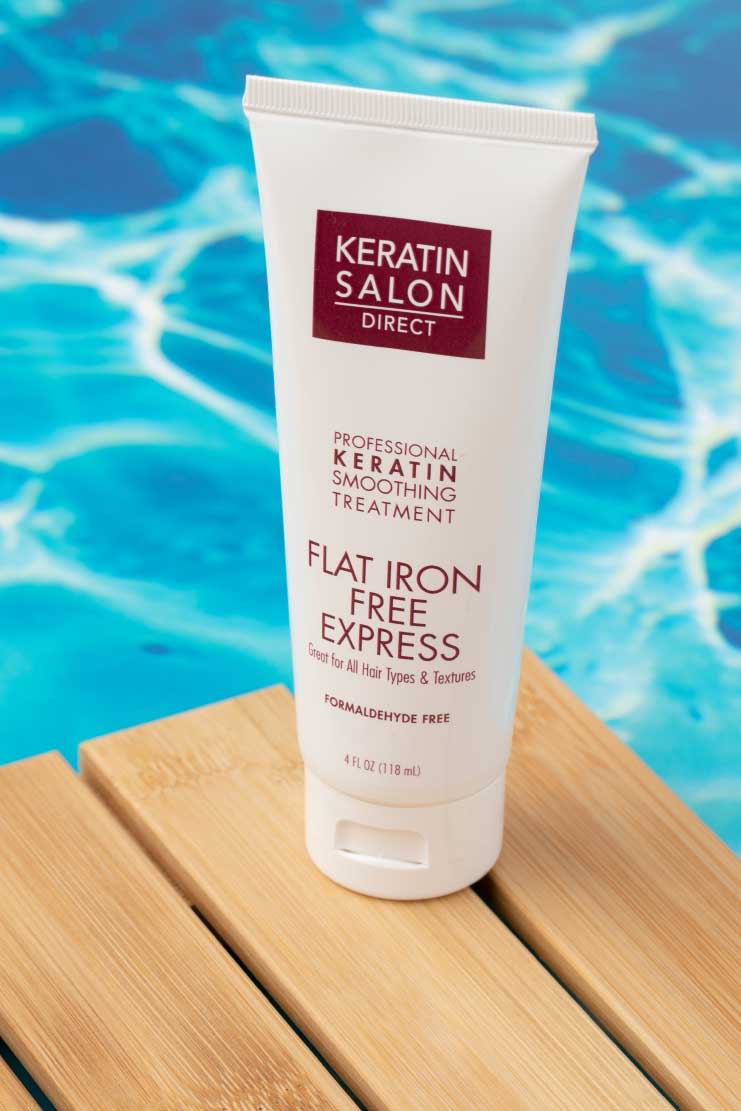 No waiting, just get on with your life.
Unlike other salon smoothing treatments, our treatment has no waiting time before you can wash your hair, e
xercise, swim

,

use pins

&

clips or wear a ponytail.

You can even color your hair right after the treatment.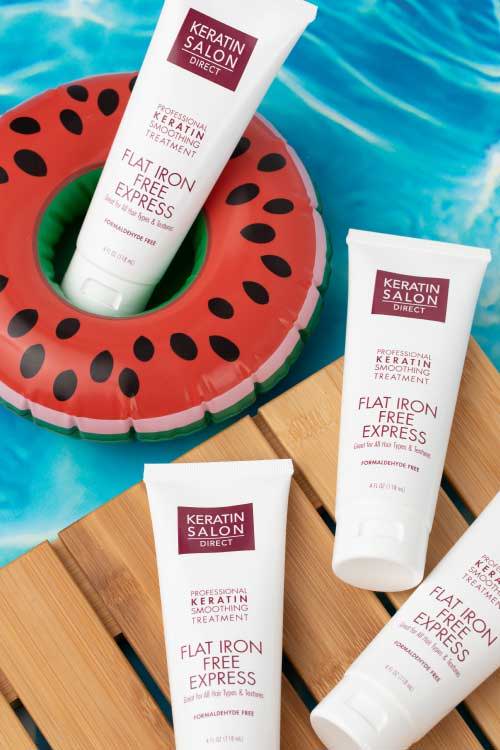 KERATIN SALON/DIRECT (KSD) Frequently Asked Questions
What are KSD keratin smoothing treatments?
KERATIN SALON/DIRECT — Keratin Salon Direct (KSD) smoothing treatments are transformational, long-lasting and safe treatments that bring hair to its ideal, most beautiful condition without damaging or dangerous chemicals like formaldehyde, which can be found in other straightening or smoothing products.
What kind of results can I expect from KSD?
KSD treatments will reduce frizz and deliver straighter, smoother, stronger, healthier looking, more manageable, and exquisitely beautiful hair and will last for months.
What is the difference between Smooth and Flat Iron Free Express?
Our SMOOTH product, which requires the use of a flat iron, delivers straighter results than our FLAT IRON FREE EXPRESS product. Many users of our SMOOTH product prefer it to Brazilian salon keratin treatments. The primary difference between our two treatments is that FLAT IRON FREE EXPRESS does not require the use of a flat iron and SMOOTH yields a straighter result.
Our FLAT IRON FREE EXPRESS treatment is designed to reduce frizz and deliver softer, smoother, more manageable hair that lasts for months WITHOUT the use of a flat iron. It will not give the straighter results of a Brazilian keratin treatment which requires a flat iron and strong chemicals, like formaldehyde.
KSD will last for months if you follow the directions for your hair type and texture. Like salon keratin smoothing treatments (sometimes referred to as "Brazilians") the amount of time KSD will last varies by hair type, hair texture, and maintenance routine.
Is it difficult to use at home?
No. Follow the instructions. They are simple and require no special tools.
Yes. We developed KSD so you can easily use it in your home without a stylist or professional tools or ventilation.
Will the treatment lift color?
As with all smoothing treatments, there is a potential to lift color. Whether or not any color is lifted and how much color is lifted is a function of the hair type and condition as well as the type of color and the temperature of the blow dryer and/or flat iron. If your hair has pink, blue, green, yellow or any other bright unnatural colors, there may be a greater tendency for lift. Color may be done immediately after the treatment.
Where is KSD manufactured?
We manufacture and ship from Florida. Our manufacturing facility has been making products for some of the finest salon brands in the world for almost two decades.
Where can I read reviews by people who have used this product at home?

Keratin Salon/Direct "Empty Container" Money Back Guarantee.
At Keratin Salon/Direct we are committed to helping you achieve the soft, smooth, frizz-free and healthy looking hair you have always wanted. We know you will love Keratin Salon/Direct and will see great results immediately, but if for any reason you are not completely satisfied, simply contact our customer service department within 30 days of product receipt for a 100% refund of the purchase price, including shipping and handling, if any. You can even get the refund if the container is empty!
Made in USA